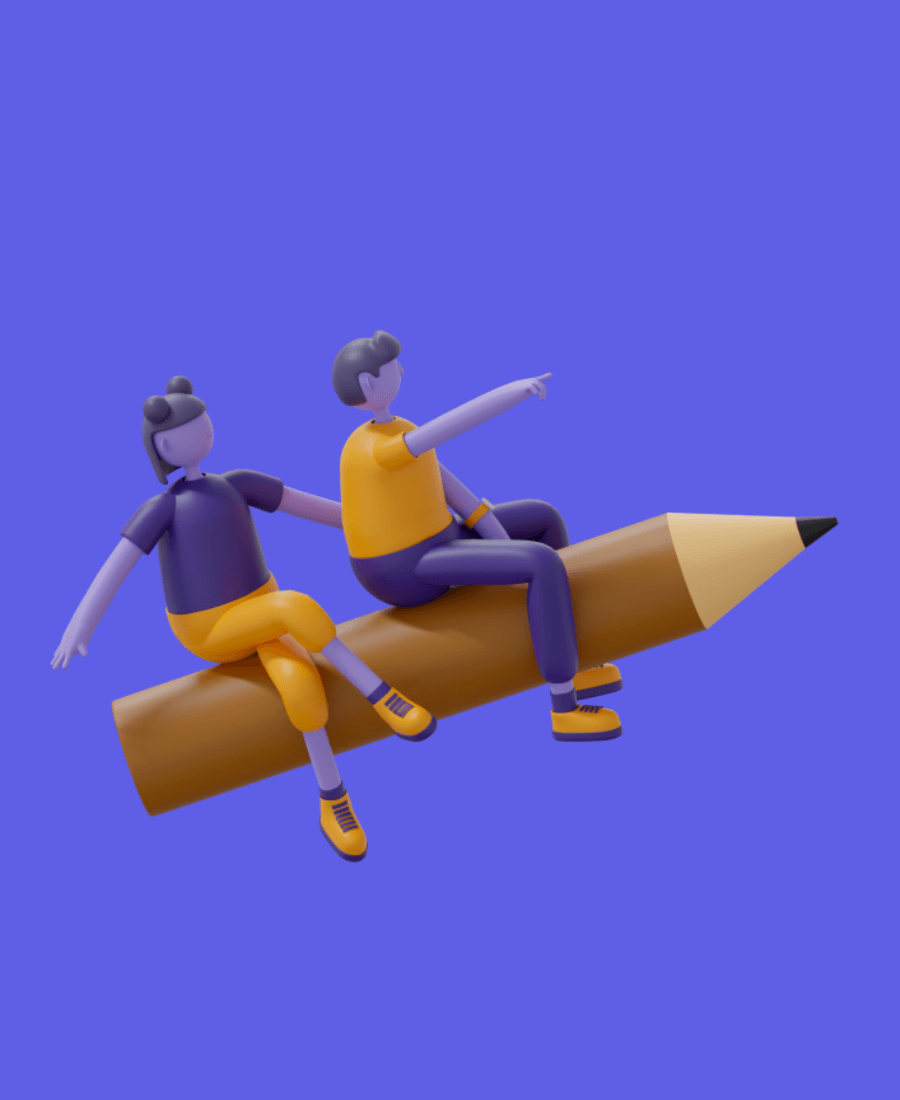 B2b Sales Tips - 5 Things That Are Preventing Your Clients To Buy From You!
You could have the best product, the most optimum sales process and could even have a sustainable inflow of leads but it's possible that you're still sometimes unable to crush your quotas. It's times like these that are really testing and difficult in a sales rep's life and something we've been investigating for a while, we constantly interview hundreds of sales people to try and determine the reasons behind such occurrences.
If you're a B2b sales rep, there could be 5 major reasons why your prospects aren't buying from you, your deals aren't closing as much as you would need and you're unable to hit your quotas, even if you seem to be doing everything right -
1 . Focusing only on your product's features -
With a sales quota on top of your head, it's easy to get pigeonholed and focus majorly on your product's features in sales conversation and this soon becomes an issue. The salespeople that get through to their clients are the ones that are always able to make the prospect's problems their priority.
Rather than pushing your product by listing down its features and comparing them with competitors' features, hold the conversation around the prospect and their problems, then work backwards to try and figure out how your product can be used to solve their problems by working out a great proposal and strategy for them.
It helps to always keep on top of your mind that prospects are only looking to solve their problems, they're never looking for products, your product could solve the problem partially or completely or maybe not at all and it's good to be honest about it upfront. The big reason why prospects don't end up buying if you're not focused on their problems is because they feel they can't trust you and that you're just there to shove a new product down their throat.
2 . Rushing for the close -
There's an optimum amount of time from when you've first met the client and then presented your proposal to the time they would be comfortable in talking about closing the deal. If you try and push for the close too early, the deal will definitely fall apart. The 'right time' is something experienced salespeople are great at predicting. Usually these few factors need to be taken into account to try and figure out the right time to push for a close.

Historical data - if they've been your client sometime in the past, you probably have a good idea how long they usually take to close a deal and this can act as a great data point. If you're doing business with them for the first time, it can be quite helpful to talk to other vendors and they'd be happy to exchange notes about the client.

Industry - Some industries like defense, aerospace are slow to take decisions due to the compliances in the industry whereas education and technology can take decisions rather quickly. Being mindful of their industry and the usual time taken for deal closing helps to ask for the close when the time is right.

Size of the company - Companies with more than 2,000 employees can have a lot of hierarchy in decision making, and may need to have various conversations and levels of approvals before they can go ahead, pushing them too early is only going to irritate them. Another important thing to consider is the size of the department you're selling to, while HR and Finance departments can be small but if it's a tech company, the technology department would be huge, thereby increasing the communication overheads between teams. Also consider the size of the team to which you're selling, not all team sizes are the same and some can be extremely large.

Culture - Even with a large size, some modern companies have a culture of moving fast, like Facebook, while some like IBM may not prioritize moving fast. They're both very different, so understanding the firm's culture can be extremely helpful.

Size of the deal - Deals that are small in proportion to the revenue of the firm will move through the system quickly. But if the deal size is substantial, there will be additional checks, considerations and due diligence from the side of the prospect. You need to be patient and fully compliant in such cases in order to ensure a long term symbiotic relationship.

Once you've sent the proposal and if the deal closing time or sales cycle and decision making cycles for that firm are long, we don't suggest that you just sit around and wait. Soft follow ups like sending them articles, case studies and research reports are a great way to stay relevant and also on top of their minds.
3 . Being Unorganized -
One virtue that's not extolled by any prospect is being unorganized. Prospects like meeting sales reps that have their presentations, quotes, proposals in order, know when the next meeting is, remember if they were asked any extra details by the clients and also have clear context on the past information. Being organized leads to high efficiency and is recognized as a differentiating factor between the not-so-great sales reps and the superstars.
Being organized requires you to manage pipelines effectively, track follow ups and conversions with leads, using a great sales collaboration tool will do the trick for you, do check out Dominate Ai (our proprietary tool) that can help make this easier for you.
4 . Not Getting Enough Facetime -
Just one meeting with the prospect isn't enough for them to start thinking about you as the right partner, especially when other competitors are involved and they have to choose between multiple firms.
If the deal size is substantial, multiple and longer meetings are required to get things moving forward. The prospects go through tens of meetings per day and may have many vendors for the same product/service, this is why it is important to take them away from the office to a more casual and social setting like dinners and build personal rapport with them which will ensure you stay on top of their minds and get the deal moving forward.
Personal rapport also comes in handy if customer lifetime value is very high, meaning that the product you're selling is such that customers are likely to re-purchase. In such a scenario, long term thinking helps and you can easily build long term relationships by getting good amounts of facetime, often with your clients.
5 . Not Applying The Law Of 7 Targets -.
In order to get the deal moving forward quickly in your favor, influencing just one decision maker often doesn't cut it. In an enterprise firm, there are usually 7 different people that are directly or indirectly involved (decision influencers) for any major decision, influencing all of them ensures that the deal almost always works out in your favor. This is simply known as the law of the 7 targets, meaning that in any department or team inside a firm that you're selling to, the decision is usually made by 7 different people, targeting or influencing them highly increases your chances of success.
If you found this article helpful, do take a look around at our other blogs that we've written to help you close more B2b deals effectively and crush your quotas.