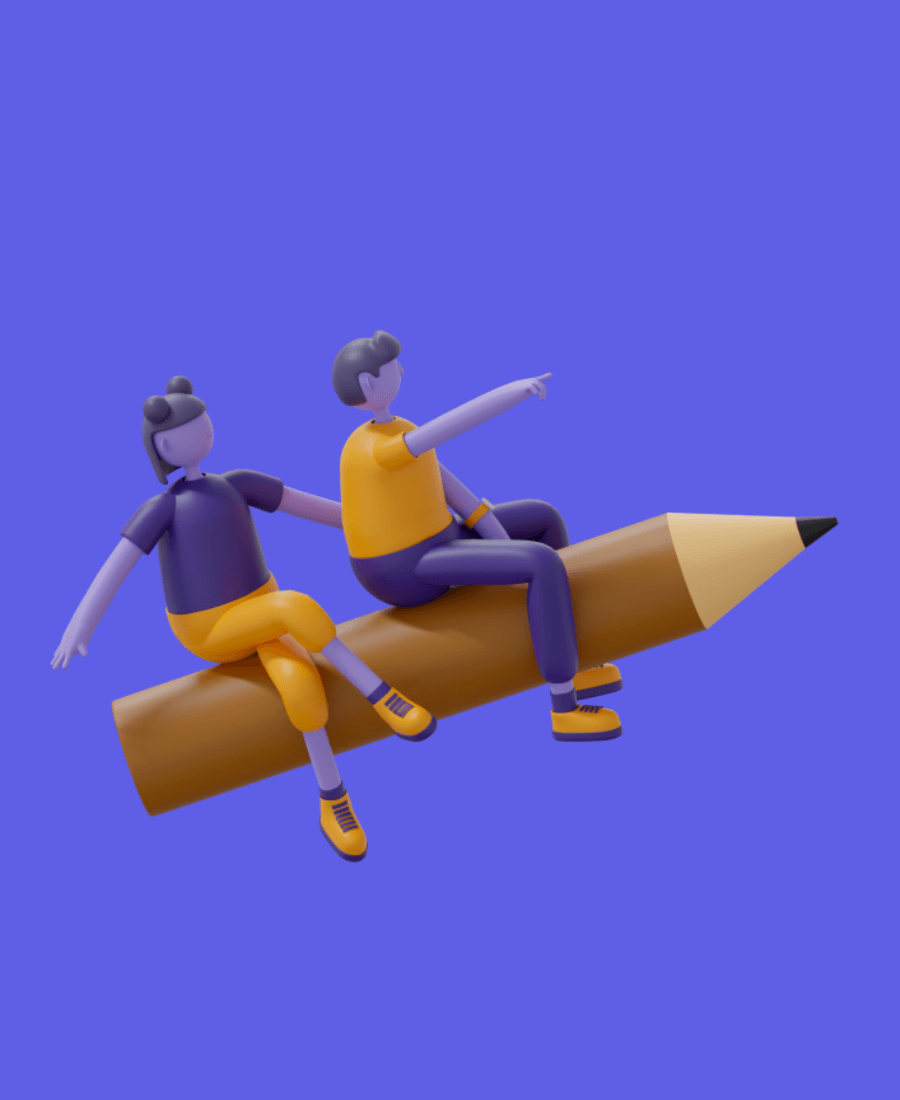 B2b Sales - 5 Tips for Preparing For a Meeting with a Prospect
A crisp, well planned meeting with a prospect has been known to directly affect the outcome from the relationship with the prospect - meaning, if it would lead to a sale or the lead dropping off.
Being prepared for a meeting with a prospect is crucial and an important part of being a B2b salesperson.
We at Dominate.Ai are continuously interviewing top-performing salespeople to try and distill their learnings into simplified snippets and articles that can help the sales community at large. In one such discussion, we explored the topic of preparing for a prospect meeting and what we learnt was highly interesting.
In this article we try and distill discussions with close to 12 top-performing B2b senior sales executives on how to be better prepared for a prospect meeting -
Qualify the lead and research the prospect before you go -
If you've not done your due diligence by qualifying your lead before you're meeting them, chances of the meeting leading to any fruitful results are highly thin. Lead qualification includes determining whether the prospect genuinely has the requirements, has a deadline of closing that requirement and has the required budget to work with your firm. If any of these three criteria are not met, it may not be a good use of your time and resources to set up a meeting in the first place.
Researching the prospect is equally important, you can use blogs, social media, new websites as a great place to start to try and find out as much information as possible about them. This helps in having more context about their needs, requirements, likes, dislikes and provides you with more discussion points. Generally keeping the conversation around the prospects interests in the beginning of the call keeps them interested and warmed up to listening about your offerings.
A good research also includes information about the prospects' interests / hobbies and political views thereby equipping you with enough material to engage them for the entire duration of the meeting.
Maintain agenda, discussion points and conversation strategy -
Planning out discussion points can help keep the conversation on track, efficient and make the prospect feel that their time is being respected.
Keep the agenda clear with the client and this can usually be reflected in the title of the meeting request as well as the pre-meeting follow up mails that you may send to them.
In the last point, we covered researching the interests of the prospect - weaving these along with your offerings using a conversation strategy usually helps.
An often used strategy includes talking about the prospects interests in the beginning, leading it into talking about their current problems and challenges faced by them, then tying it to your product/services and then later ending it by discussing the next steps and again switching to a casual conversation around their personal interests or achievements.
This sort of a conversation strategy ensures you not only hit the professional checkpoints but are also able to develop a personal relationship with them by building a rapport.
Having a clear and pre-communicated agenda, crisp discussion points and a conversation strategy helps to project you as someone who's highly organized and efficient in the first meeting with the prospect, thereby building trust in the relationship and keeping you on top of their mind when they consider a partner for the services or product that you provide.
Understand their motivators -
The motivation to enquire about a particular product may not be the same as purchasing it, great salespeople are great at decoding a prospect's motivation to purchase and try and influence it to get the deal to close ASAP.
A prospect's motivator to enquiry could be research, or just looking around or product comparison but the reason for purchase is usually a problem that needs to be solved. Qualifying leads, uncovering purchase motivations differentiate a top-performing sales rep from the average talent and fortunately, these are skills that can be developed and they usually start with asking the right questions that can also be honed with experience.
Understanding your exact target audience and their motivators leads to an efficient sales process because it enables you to focus only on the things that matter to the end user, thereby creating a better use of your time and resources.
Highlight your differentiators -
When a prospect is looking for a solution, they are usually looking at a few vendors simultaneously and assessing the pros and cons of each to decide the right choice for them, this is even more common in the B2b space where there's a procurement process with registered vendors complete with RFPs that are sent out.
Comparing your firm's offerings with the competition and understanding the factors that differentiate you from them can be a handy strategy. Walking into a prospect meeting already knowing where you stand in comparison with the rest of the competition, gives you great confidence when the prospect asks you more specific questions about your product.
Highlighting your product or service's differentiators not only helps to position your product differently in comparison to the competition but also builds trust with the prospect - they would trust someone who's more aware of the other products in the market and also knows their own products pros and cons.
Start right and end right -
Starting the meeting with general, non-business related topics helps break the ice, then leading the conversation to their interests is a great way to start a business meeting. Discussing light and casual topics for the first few minutes of the meeting helps build a quick rapport and increases the comfort level of the prospect.
Ending the meeting right is equally important and is a skill that can be learned and polished. Here are some actions you can take to end a meeting properly -
Summarizing the key points of the meeting - key discussion and action points as well as minutes of the meeting can be summarized to ensure everyone's on the same page. This also impresses the prospect by projecting you as someone highly professional, experienced and organized.

Listing the next steps - there may be some details that you require from the prospect to be able to create a proposal for them, at the same time, they may require more details from you such as customer testimonials, case studies and customer success stories to be able to build a strong point in your favor in front of their colleagues and seniors.

Noting down the question that you weren't able to answer during the meeting - it's not expected of you to know everything in the meeting and it's possible that client needs some information that you may not have had at the time of the meeting, it is important to note down those questions so that you can later go back to your office and help them find the answer to those questions. Following through on those questions will build deep trust and also equip your prospects with the information that they require to make the decision.

Proposing a date and time for a follow up call or meeting - closing a deal requires multiple meetings and you may need to propose subsequent meetings or follow ups and might need to arrive at a time comfortable to the prospect, you can do this by either proposing a few options from which the prospect can choose or directly asking the prospect to propose a date and time.

Switching back to casual mode and ending the meeting on a positive note - We've already talked about starting the meeting on a casual note. Ending the meeting on a casual note is equally important to remind the prospect that you're interested in the person that they are and are genuinely interested in building a rapport with them rather than just interested in business.

We hope you took away a lot of learning from this article and it helps you in your journey to become a better salesperson. Feel free to take a look around at our other blog articles that have rich information on how to close deals faster. You could also check out our free lead management platform, Dominate.Ai that will help you become highly efficient with your pipelines and lead tracking.