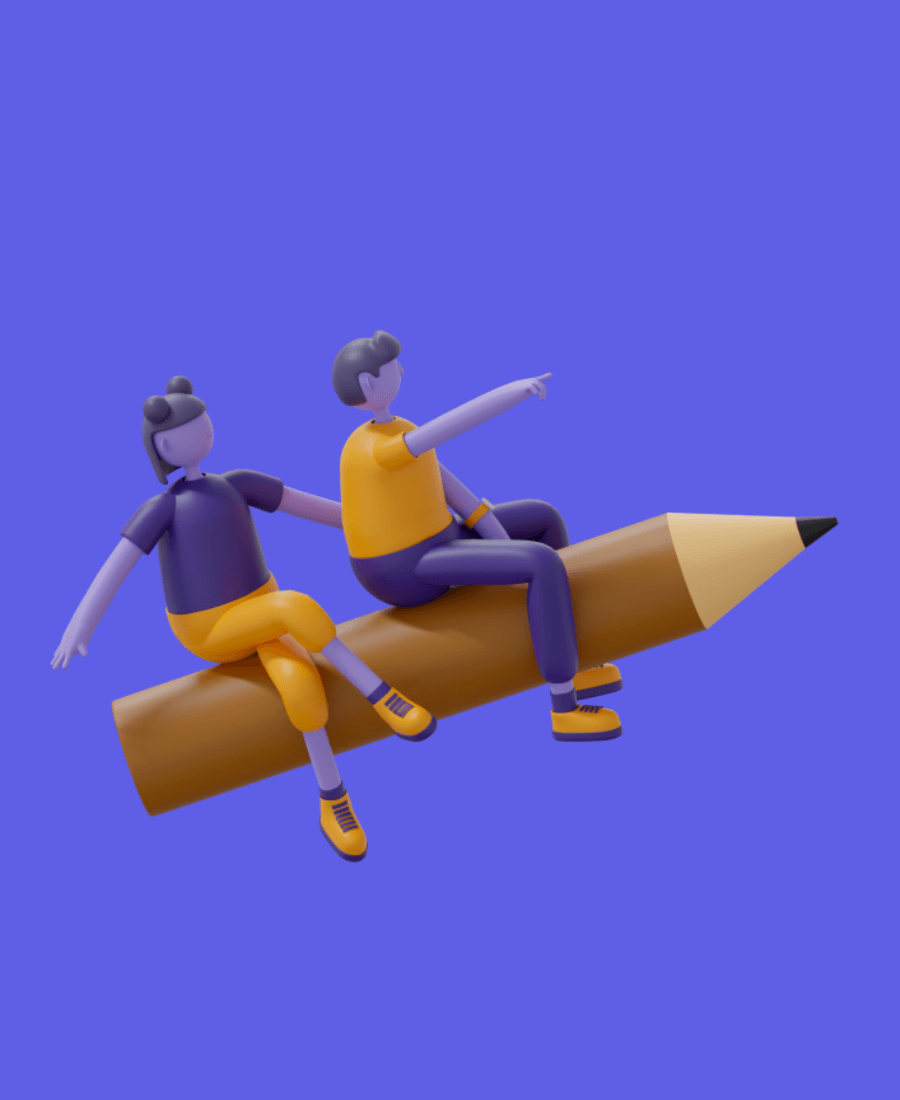 3 B2b Sales Mistakes that SAAS Companies often Make
With new technologies come new problems. To get revenue in the door, modern SaaS firms use automation and marketing tools that make it easy to scale their reach with lesser investment of time and enables them to get more things with fewer resources. Especially with competitors, this is a competitive edge.
But the same technologies that boost the sales process for these firms also bring in new problems, and if you're a SaaS firm, there's a high chance that you'd be making these mistakes too without being aware of them.
1 . Being Careless While Automating Your Reach Outs -
A great reachout consists of a hyper-personalized message that makes the prospect feel like you've researched them well, which encourages them to not completely ignore your message and respond or better yet, agree to a meeting.
This is seriously impacted when you create generic outreach campaigns that are completely automated based on user segments and an assumption of things that are common or similar between those segments. We're not saying that the segmentation and automation approach doesn't work at all, but in most of the cases, when enough research hasn't been poured into researching the audience before segmenting them, there can be issues.
It's important to remember that sometimes all you get with an important prospect is one chance, and sending a generic message that's automated can lead to them unsubscribing from your mail lists (or blocking you, if the reach-out is on Linkedin).
So we suggest sending fewer, well-researched emails and if you need to automate them to reach people at scale, make sure the segmenting is spot on and the defined triggers are accurate, because when selling to the modern prospect, it's important to note that they're savvy and can easily sense when the messaging isn't sincere or it's coming from an automated pipeline.
Maintaining context about the leads and data about how inclined they are to purchase from your is also a great practice and something that our tool, Dominate Ai can help with.
2 . Not Qualifying The Prospects Effectively - Push for a "no" as early as possible -
Having an abundance of leads as well as technologies that can reach them at scale for a fraction of the cost in the modern era, leads most sales people to think that it's ok to keep trying to follow up with all leads that have ever gone through their system.
This line of thinking and the strategy that emanates from it is completely flawed because this prevents you from focusing on the leads that matter (remember the Pareto principle?) and increases sales cycle and percentage of conversion amongst the leads that could convert.
A better strategy is to push for a "no" as early as possible so that you know when leads are not worth your while rather than spending dollars to keep sending messaging to them which is falling on deaf ears. This helps you focus on the leads that matter by weeding out the people that won't buy from you from your primary marketing lists.
It may so happen, that even after pushing for a "no", there are prospects that aren't giving you a definite answer, that's ok, you can push them to a separate marketing list that sends out emails less frequently and are more of a 'nurturing' nature, where you're mostly sending them case studies and customer testimonials, giving them a reason to jump to the other side of the fence by doing business with you.
Now, once you're left with the leads that matter and who have a high rate of converting, sending them more personalized and targeted messages is the key to getting them to convert quickly. The more strictly you weed out leads from this primary list of yours, the better because you're effectively getting hyper targeted and personalized, making them feel more important and that you understand their requirements.
To summarize, what we've learnt is - keep your primary marketing lists as small as possible by weeding out the prospects that are not interested by getting them to say "no" as soon as possible thereby enabling you pour your entire focus on the leads that may convert.
3 . Focusing only on new acquisition -
Having a plethora of leads, marketing tools, sales pipelines etc. might make salespeople and thereby their firms inclined to focusing only on generating revenue through new acquisitions and completely forgetting the importance of delivery, keeping up with promises, providing quality and value and the magic of incremental revenue through repeat business.
This is a common modern problem, where we start thinking of customers as "just a numbers game" and unsatisfied customers as "lead drops" - this is exactly the sort of thinking that destroys businesses.
New acquisition is great and helps you to expand your business but having a leaky bucket where the existing customers are not happy will ensure that the business is not sustainable and is actually tenuous and unstable.
An easy fix is to allocate at least 30% of sales resources on handling existing customers or if you don't want a dedicated staff, making sure 30% of each salesperson's time is spent on delivery of promises. Since they're the people that sell to the clients, the clients are more comfortable in speaking with them rather than the operations or account managers, so assigning at least 30% of time to old clients that can lead to repeat business is a great practice.
Simply by focusing on delivery and existing clients, companies can expect to grow their revenues by more than 60% because of not just repeat business from the same clients but also referrals and testimonials that could be used as social proof.
If you enjoyed this article and learned quite a bit, do feel free to take a look around at our blog which has many such awesome articles around delivery value and enhancing your sales, especially for B2b firms.